How to add a 3D model from the library of 3D models
There are several ways to add 3D models in MyWebAR. In this article, we consider how to upload 3D models from the library of 3D models.
First, click
+
next to 'Model' in the left sidebar.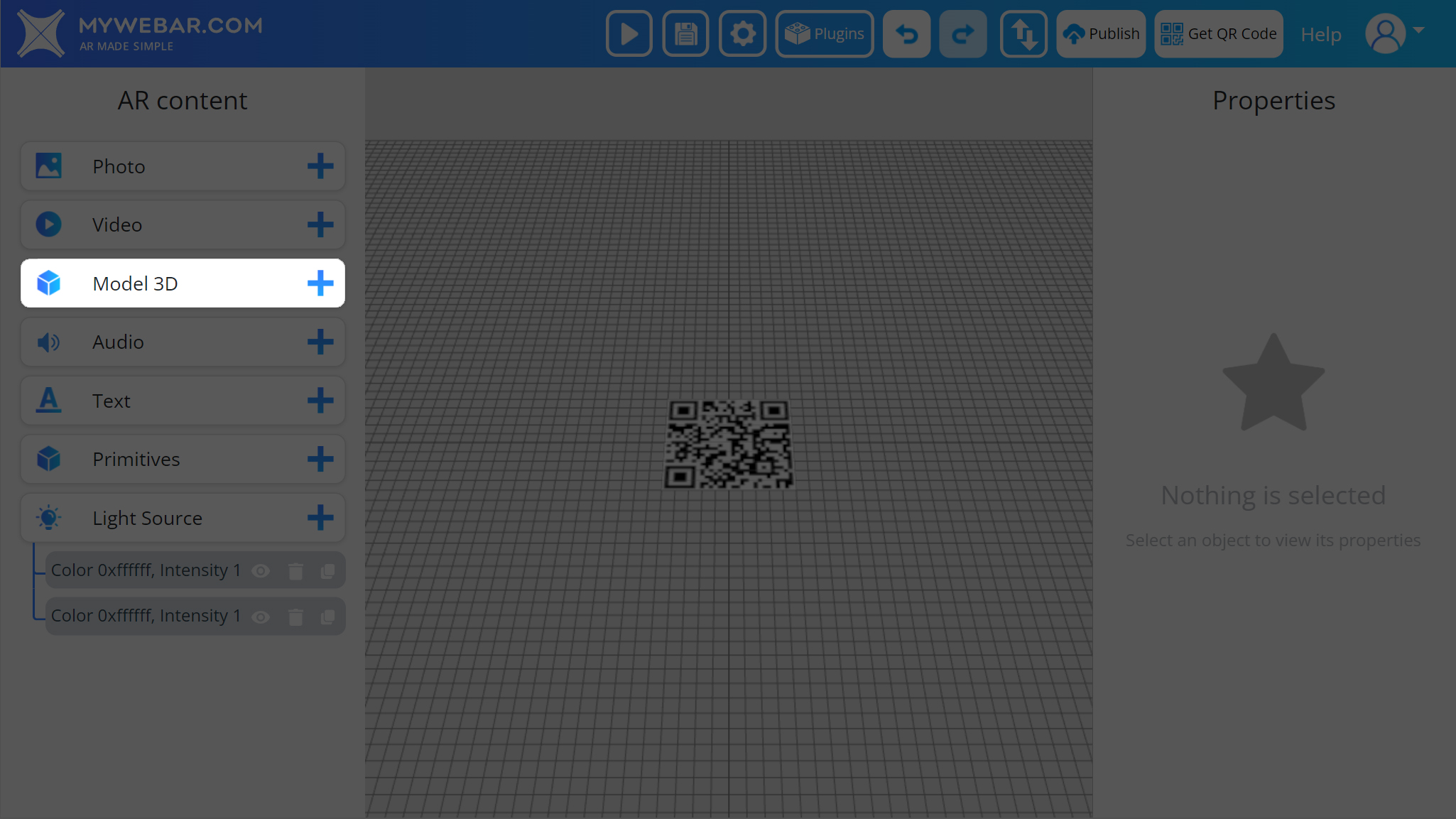 The window for adding 3D objects opens.
Then, click
MYWEBAR.COM
button on the right to open the library of 3D models.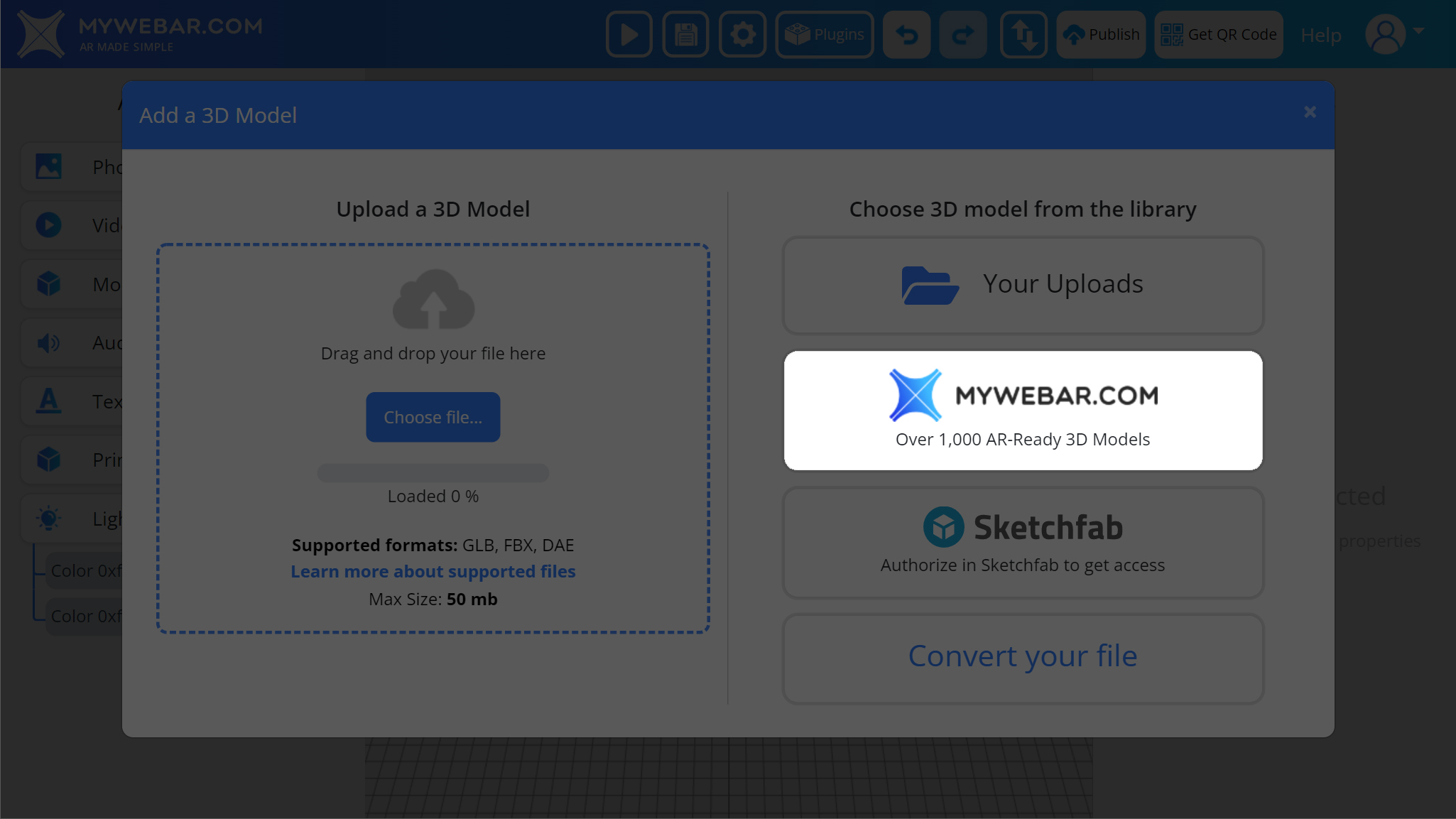 The window of MyWebAR 3D library opens.
In the free pricing plan, the number of 3D models in the library is limited.
To get access to all objects, upgrade your plan.
Click the model you like and it opens in the preview window on the left.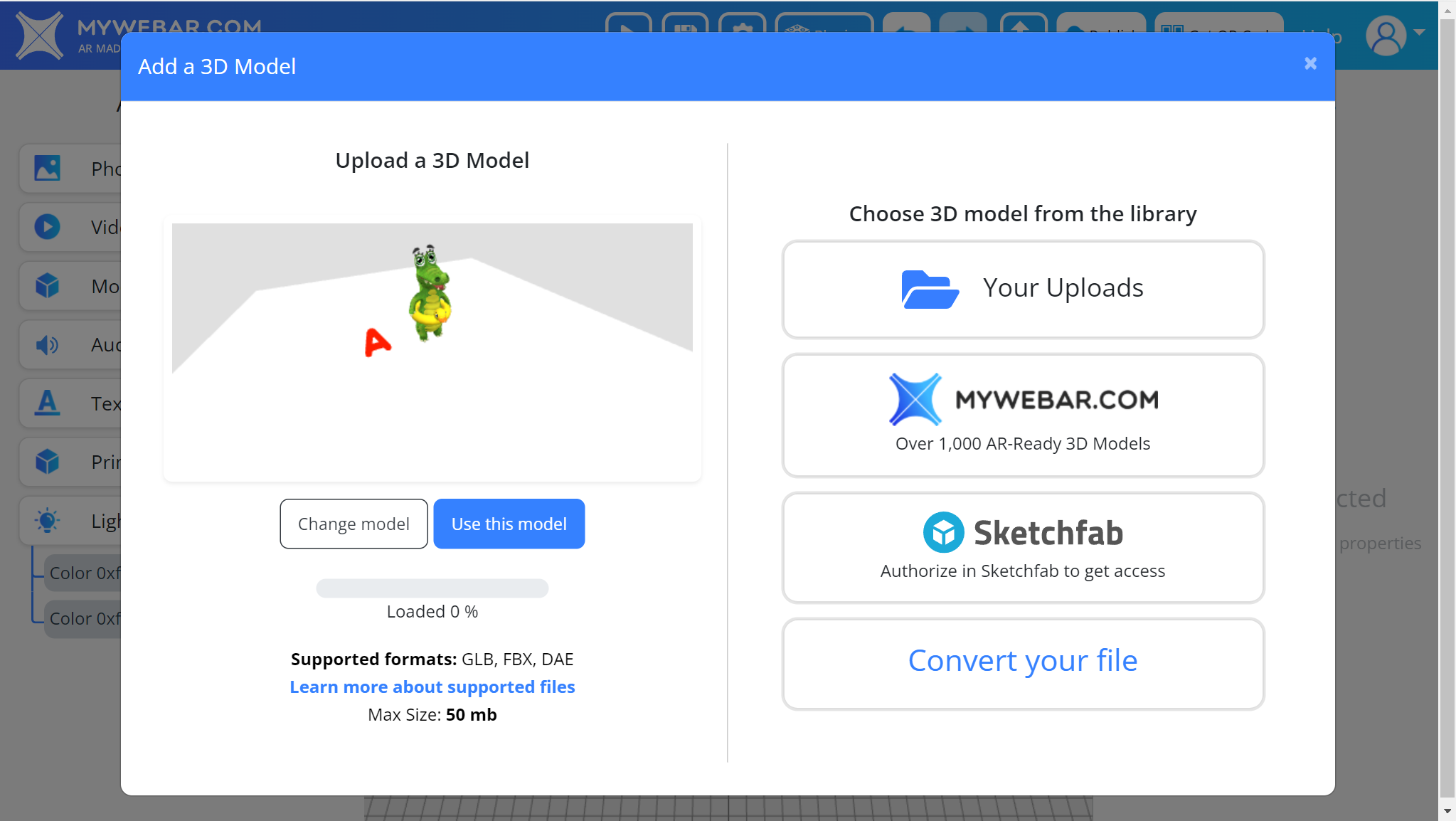 If it is fine, add it to your scene by clicking
Use this model.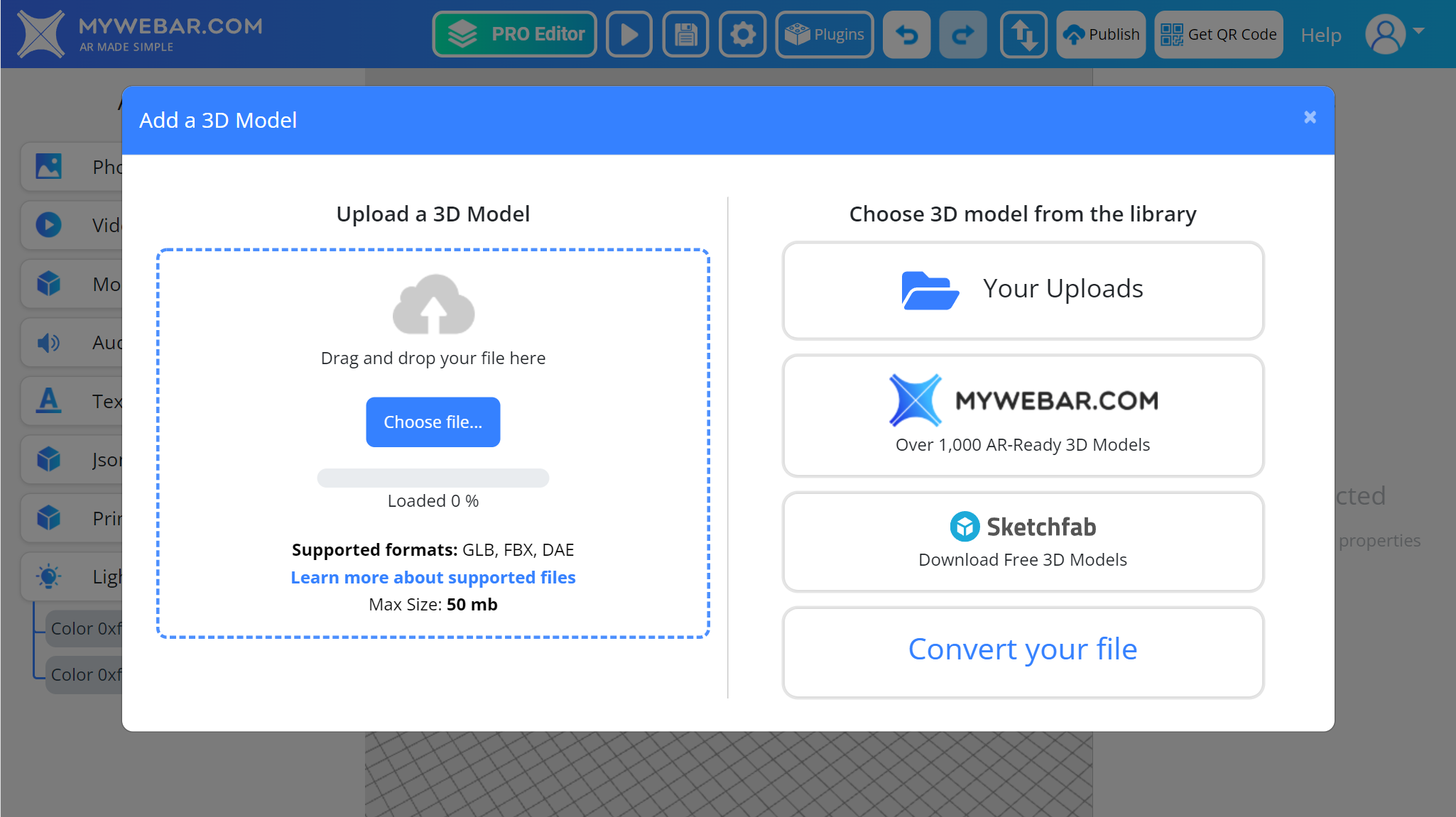 The window closes and the object appears on the scene.